Grilled Peaches with Toasted Hazelnuts, Chevre, and Fresh Mint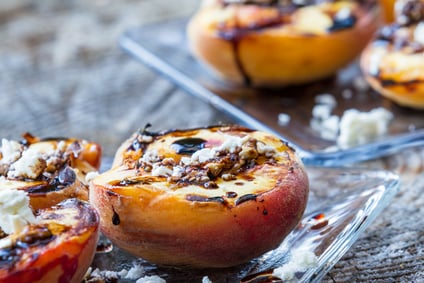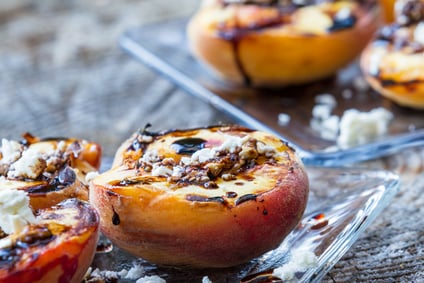 Ingredients
2-3 peaches that are ripe, but not too soft
¼ cup toasted hazelnuts, roughly chopped
4 ounces, soft chevre cheese
1 tablespoon chopped fresh mint
Small drizzle of maple syrup, (optional)
Method
1)

Slice the peaches in half, and remove the pit.

2)

Place the peaches cut side up on your grill (not on a direct heat source), and cook until the peaches are soft, but still hold together.  (approximately 10 minutes, depending on your grill)

3)

Add some chevre cheese to the cavity of the peaches, and cook for an additional minute so the cheese begins to melt.

4)

Remove from the grill onto a serving plate.  Garnish with the toasted hazelnuts, fresh mint, and a small drizzle of maple syrup.  Enjoy!